Nurture B2B Leads through Email Marketing
Email in the form of autoresponders and newsletters is an important part of any solid lead generation strategy.
Email marketing is a form of direct marketing where businesses send emails – promotional, transactional or re-engagement – to a group of prospects and / or customers. It's an efficient and cost-effective method for customer acquisition, growing brand awareness, and increasing product sales, as well as, building trust and loyalty with your customer base.
According to research performed by Email Marketing & Marketing Automation Excellence 2017:
Email is top-rated by marketers compared to other digital marketing channels, with 53.6% of respondents rating it as excellent or good.
Social media marketing and search engine optimization are rated second and third by marketers, respectively, with excellent or good ratings of 50.9% and 45%.
More than half (58%) of the companies surveyed said that they are planning to increase their email marketing budget, whereas only 7.5% are planning to decrease their budgets.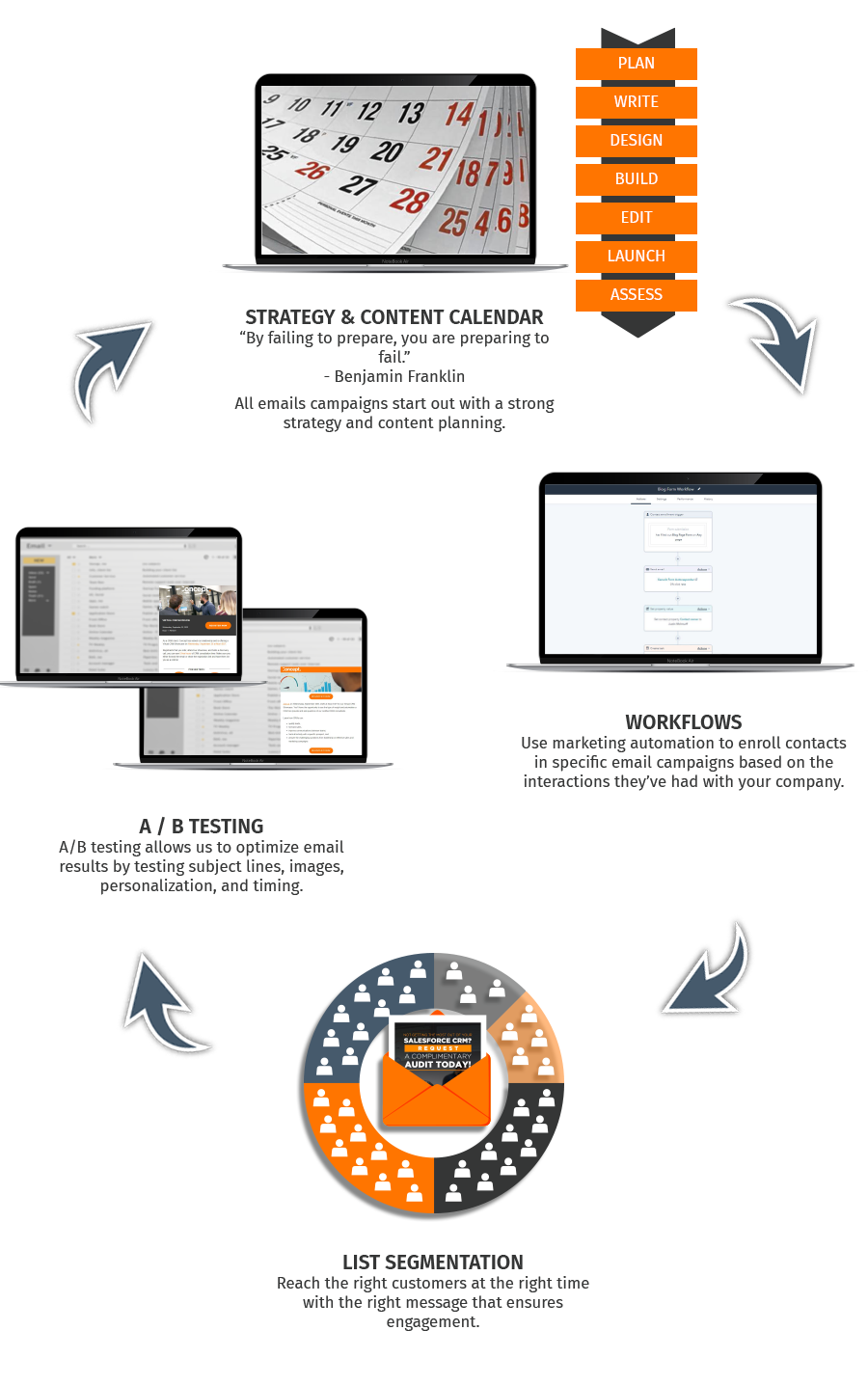 B2B Email Campaigns Focused on Conversions
Building customized email campaigns is a driver for long-term customer loyalty and year-over-year growth. At Concept, we create focused email campaigns alongside visually appealing designs with strong calls-to-action to get a high level of engagement and conversions.
Our email services have a proven track record that can be directly correlated to increased revenue. We utilize HubSpot and other email services and integrate various tools to ensure the best performing email campaigns like:
Workflows
List segmentation
A/B testing
Automation
Sequences
Ready to Better Nurture Leads?