Salesforce and HubSpot Services
Since Concept's beginning, we have relied heavily on CRM to support both our business internally and to help our clients grow through Salesforce and HubSpot CRM consulting. We are a Salesforce consulting and HubSpot Platinum partner which means we provide solutions that help our clients make the most of their CRM platform.
See How Concept Redefines Lead Generation and Sales Development
Improve Processes and Gain Clarity into Sales and Marketing Performance
Concept provides customized CRM & Marketing Automation solutions to help our clients make the most of their platforms. Whether your business needs assistance with the initial implementation phase or looking for consulting and/or project-based support to take your system(s) to the next level.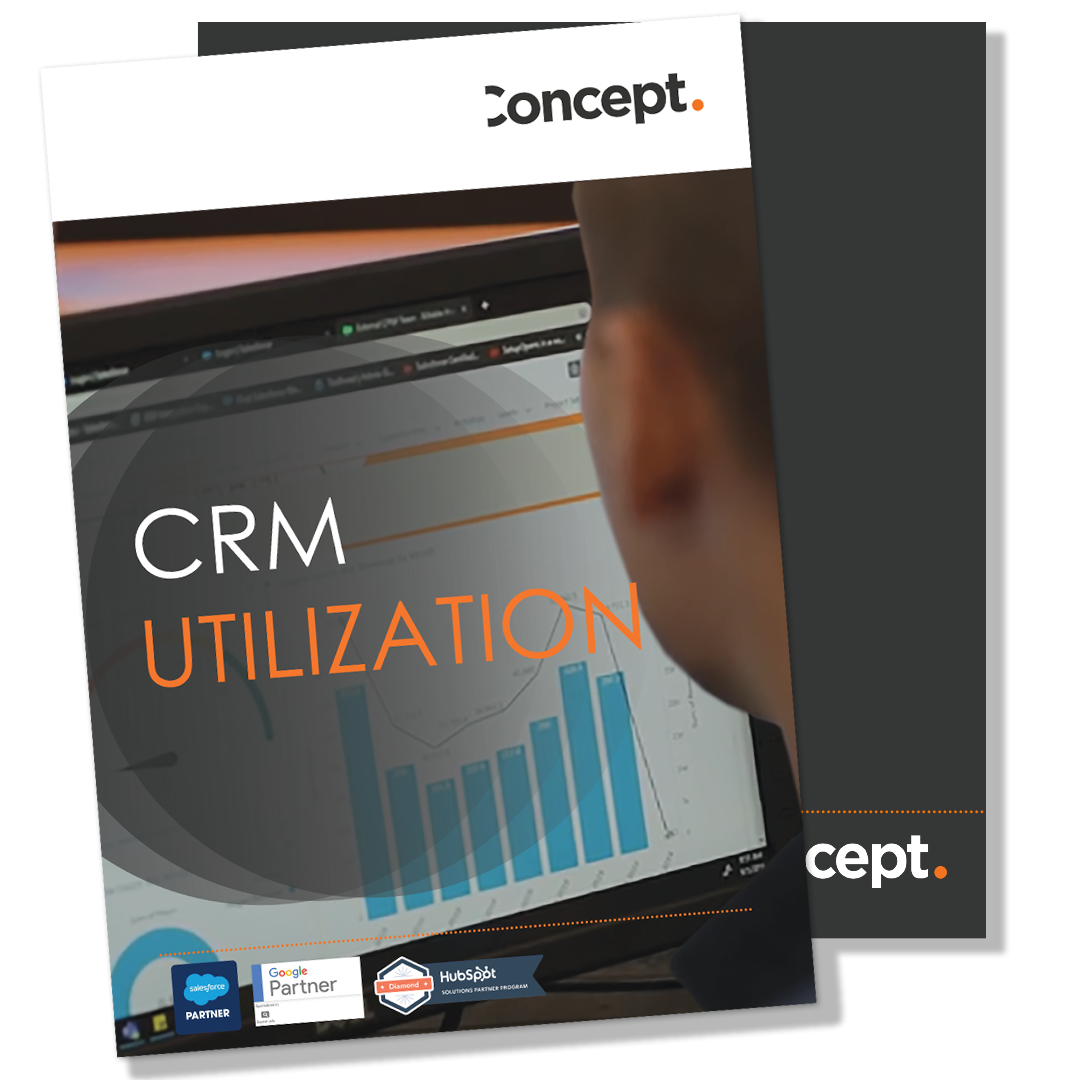 CRM Implementation
With years of experience and a team of certified Salesforce and HubSpot professionals, Concept has the complete skill set to effectively implement CRM technology for your business.
With experience across multiple CRM clouds, we understand the common implementation challenges that arise in any business throughout this process and take a proactive approach to tackle these in advance and help you focus on your business activities. As a certified CRM partner, we can implement complete solutions including various Salesforce or HubSpot integrations, customizations, and data migrations to Salesforce or HubSpot to meet our client's important business goals.
A good CRM system should be built around each step of the customer lifecycle. As Salesforce and HubSpot certified consultants, we work to ensure that all aspects of your customer lifecycle are captured throughout the Salesforce Implementation process to improve and streamline your business productivity.
See What One of Our Clients Has to Say About Concept CRM Services
Check Out Our Salesforce Report Building Playlist
CRM Integration
By using a team that is familiar with the intricacies of Salesforce or HubSpot, you can feel confident in knowing that your processes will be integrated seamlessly and in the shortest amount of time so you and your team can work more efficiently.
After integration, not only will your process be more streamlined, but you will have greater access to the data you need to prove ROI on CRM.
Are you looking for CRM integration with marketing automation platforms, financial systems, inventory management solutions, or ERPs? Concept has all of your CRM integration needs covered.
When you invest in Salesforce or HubSpot, you want a CRM that will serve all of your sales and marketing needs. Concept's Salesforce or HubSpot integration services will help you connect the platform with the apps that make your company successful. Concept provides CRM integrations like:
CRM Administration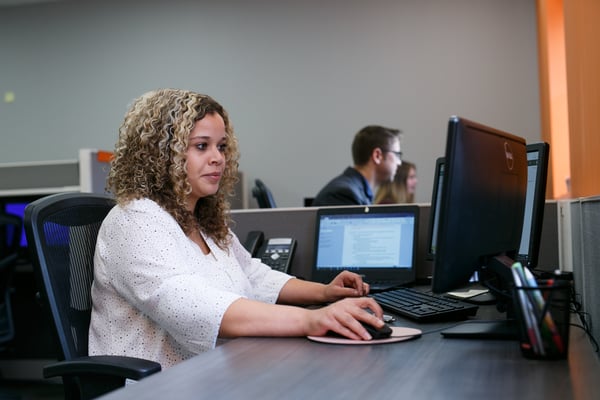 We want your business to get the most out of your CRM. Our certified CRM admins and consultants will work closely with your team within your instance to help modify and configure your CRM technology needs, entirely in line with your sales goals and objectives.
Whether just wrapping up a new implementation or if you already have Salesforce or HubSpot and are struggling with adoption, reporting, implementing new features, or transitioning to the Lightning Experience, Concept is here to help. Our clients have needed a partner to help create a roadmap for implementing new features and increasing employee adoption.
Instead of hiring an internal resource to manage your HubSpot or Salesforce instance, allow Concept to be your HubSpot or Salesforce administrator and partner. For a fraction of the cost of an internal resource, get help, and support from our entire team of certified consultants.
Watch What North Coast Container Has to Say about Concept's CRM Team
CRM Cloud Service
Salesforce Cloud services allow your business to utilize various tools across your CRM to better use data and improve conversations with your customers. Data and real-time interactions collected on customers allow you to better anticipate customer needs and personalize messaging for each touchpoint along the customer journey and results in increased ROI.
Successful companies deliver personalized, relevant content to attract, convert, and retain customers. Concept's team of certified CRM consultants and Salesforce automation experts can help you achieve greater success through customized marketing automation through cloud services utilization.
CRM Onboarding
HubSpot and Salesforce provide learning portals for users. These portals allow users to gain new skills or improve on existing skills and offers a library of educational content that you can access whenever you like.
For those organizations looking for more customized or hands-on training, Concept provides customized training services for both end-users, managers, and administrators.
Our training content is not "one-size-fits-all." For each company we work with, we strive throughout the training to reinforce your business processes. Whether your team is a bunch of experienced CRM professionals or they're reluctant to move away from their Rolodex, both want to know – "What's in it for them?" We strive to educate trainees on what more they can accomplish by working in Salesforce. We typically offer live hands-on training sessions onsite at your location, but we can also deliver employee training remotely, via a web conference.
The Concept Difference
Concept is one of the top lead generation agencies helping many organizations create more SQLs and generating more revenue for our clients. Our established lead generation process to qualify sales leads will help your business by:
Increasing revenue
Reducing costs per sale
Allowing your team to focus on the sales-qualified leads instead of all leads
Ready to Improve Your Lead Generation?